A Comprehensive Training Catalog Covering Different Topics on Radicalization and Investigations.
We know professionals like you are always looking for ways to build knowledge in their field of expertise to be on top of their game. For this reason, in order to offer you a compelling experience that will allow you to grow as a professional, the three European projects J-SAFE, MINDb4ACT and JPCOOPS have decided to join forces. We aim to deliver a comprehensive training catalog covering different topics on radicalization prevention and investigation. We will deliver that in a 4-day face-to-face training in Italy, Germany, Spain, Bulgaria and Malta.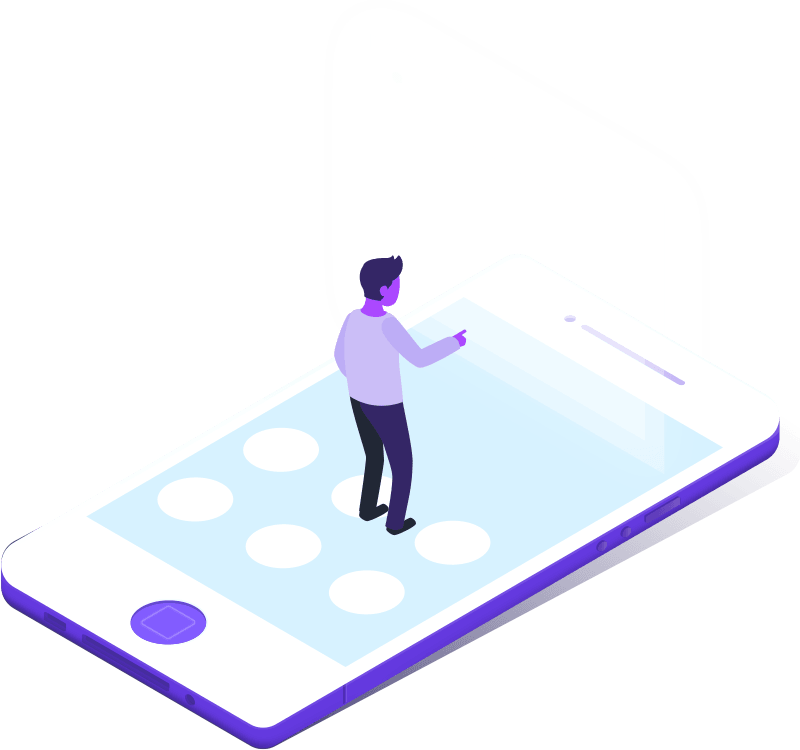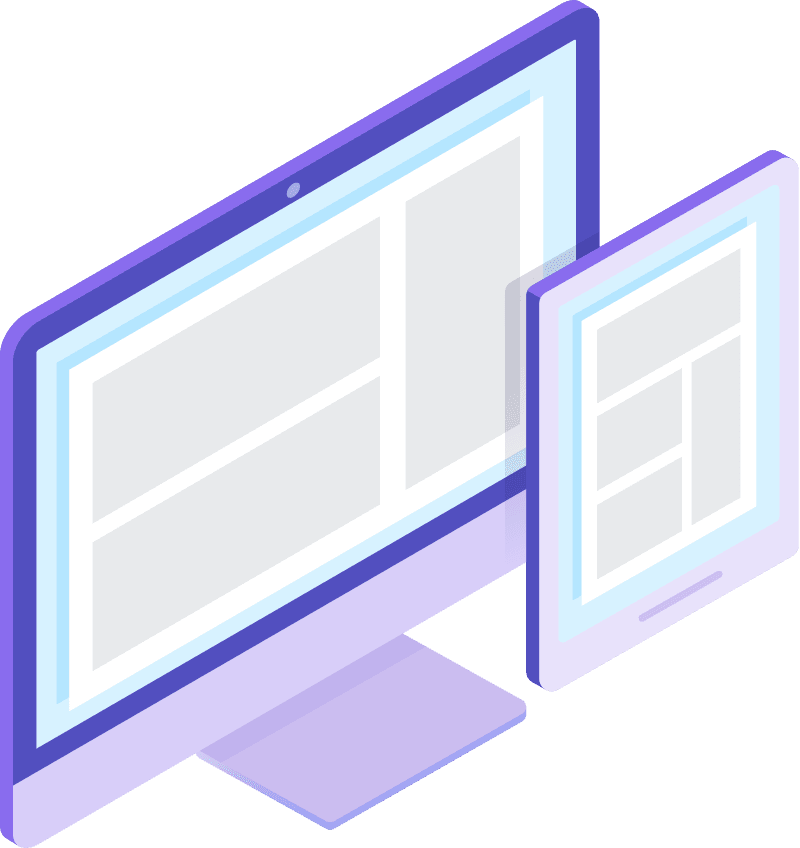 Step 1 – Send us an email confirming that you want to participate, with a small bio.
Step 2 – Register! You will receive updates on this activity until the week we meet at the training.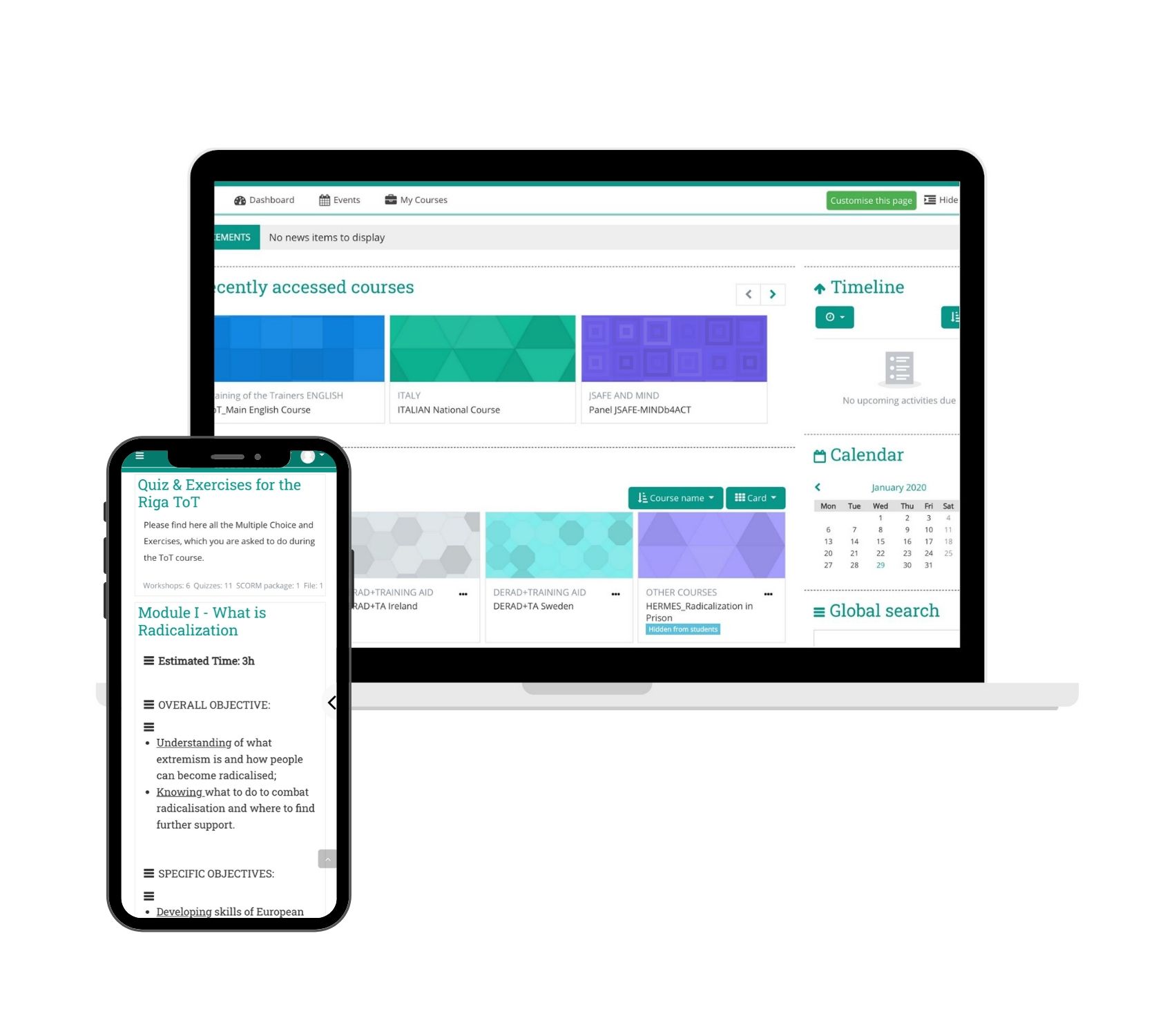 HERMES - E-learning Platform for First Line Practitioners
The training catalog will be hosted in the HERMES  Learning Platform. A learning platform is an integrated set of interactive online services that provides the trainers and trainees with information, tools and resources to support and enhance educational delivery and management.
The HERMES Platform is a comprehensive system enabling secure, web-based training and e-learning solution that employs a simple and intuitive user interface.
The Hermes Platform includes different tools:
This tool enables the delivery of electronic learning content; it enables the trainers and trainees to create, store and repurpose resources and coursework which can be accessed online. The HERMES platform is based on Moodle.
 Moodle is a free and open-source learning management system (LMS) written in PHP and distributed under the General Public License with customizable management features.
Curriculum mapping and planning:
It provides tools and storage to support assessment for learning, customization, lesson planning etc.
The various tools integrated into the Learning System facilitate communication by means of email, messaging, discussion forums, bulletin boards and blogs.
This includes systems and tools that support the management of the teaching and learning process by tracking the progress of the users with assessment tests. Besides, administration of the entire online classroom setup, the platform allows trainers to monitor logins and management information concerning each trainee.
Proven Results
While HERMES was developed under the project DERAD and TRAINING AID, the following projects decided to take advantage of this platform for their courses: J-SAFE, MINDb4ACT, JP-COOPS.
Are you interested in organizing a training in your country with the support of JPCOOPS?
JPCOOPS will give you the opportunity to replicate the training in 1-day face-to-face course in your own country. The training material, translated in your own language, will be hosted in the HERMES platform where you will be listed as trainer. Frequently Asked Questions
What is a ToT?
A Training of the Trainers (ToT) is a 4 day face-to-face training course with the purpose of giving the participants all the tools and knowledge they need in order to replicate the course in their own country or with any audience they want.
Can I Participate?
Yes if you are a practitioner with a professional background of minimum three years' in prison and probation management as juvenile and adult prison guards, intelligence officers and related staff active in prison environments, probation officers, both for juveniles and adults, prison educators, judges, prosecutors, NGOs and local welfare services specialized in rehabilitation and alternative measures to prisons, prison and court experts (psychologists, criminologists, Middle-East experts, cultural mediators, etc.)
Where and when will the ToTs be organized?
Training of Trainers in Rovigo, Italy - 23-27 March 2020

Training of Trainers in Munich, Germany - 20-24 April 2020

Training of Trainers in Madrid, Spain - 21-23 April 2020

Training of Trainers in Sofia, Bulgaria - 11-15 May 2020

Training of Trainers in Malta - 18-22 May 2020
Is the ToT for You?
Yes, if you want:
To develop an in-depth knowledge of the complexity of radical phenomena through a multi-disciplinary approach at the EU-level.

To develop advanced and specialized competencies and abilities to identify different types of information within radical mechanisms, classify and transmit it within the procedural justice framework at MS and EU levels as part of the counter-radicalization measures.

To develop knowledge on the new models of existing strategies applied in several EU countries in the case of radicalization, with a specific focus on the transition from prison to the external life.
What can the ToT do for you?
You will live an enriching training experience in an international environment with professional fellows across Europe.  

You will be part of an exclusive European network of trainers.

You will be able to organize courses in your country in the framework of the JP-COOPS project. This means that the project will cover the cost of your course!
You will cover the expenses?
The projects will cover travel and accommodations. Meals will be organized.